Safety - Reliability - Flexibility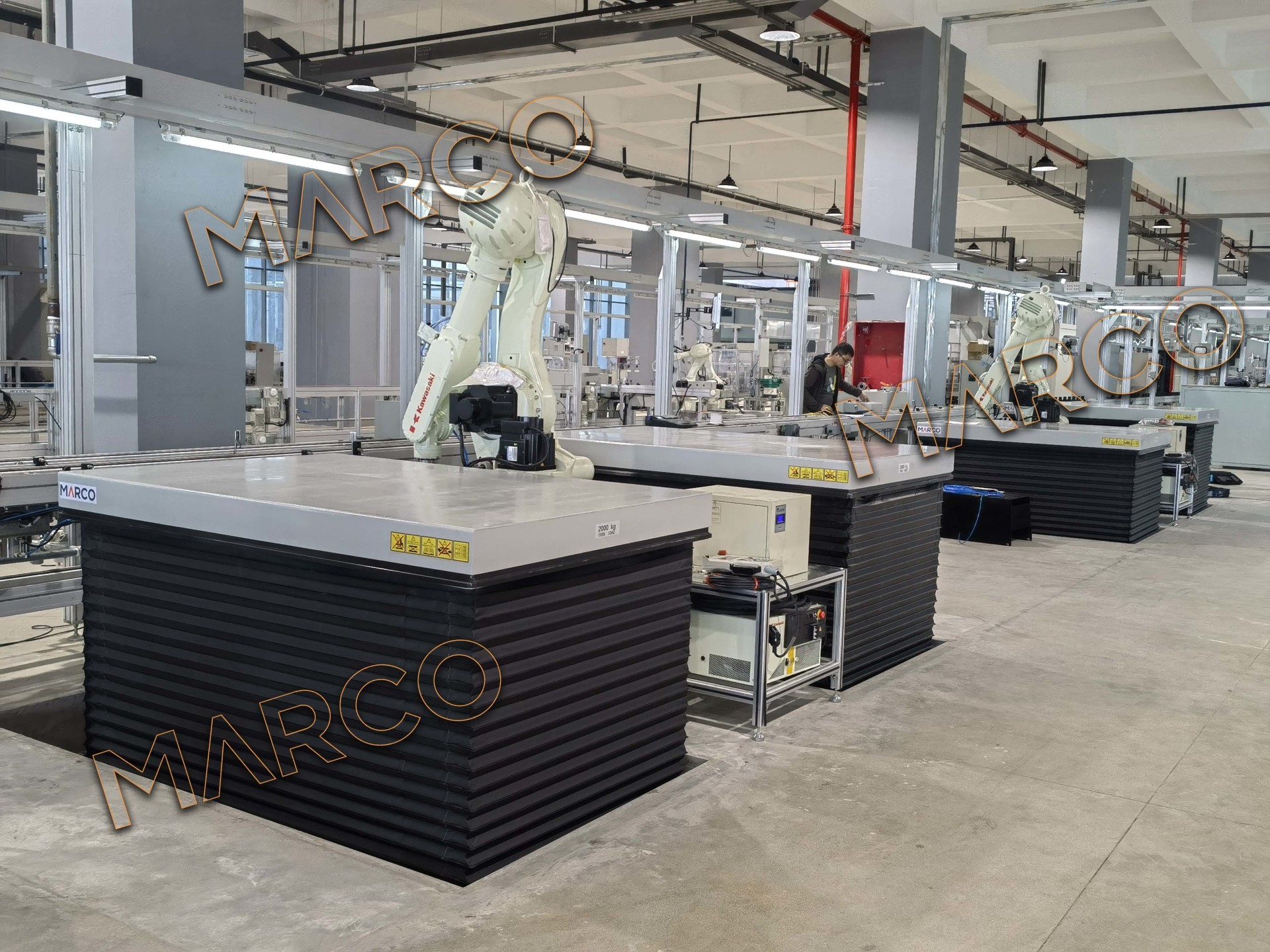 Marco Hydraulic lifting platform: Personalized design installing a smart assembly system, leading the automated assembly
Marco Hydraulic lifting platform: Personalized design installing a smart assembly system, leading the automated assembly
In the 1980s, a large-scale refrigeration equipment company had been aiming to go global and establish a time-honored brand since its establishment, which has been offering high-quality products and services to customers at home and abroad.
The Refrigeration Compressor Branch seized the opportunity and made innovations, gradually becoming a high-quality, high-efficiency modern enterprise. Hence, a new factory integrating automated assembly, efficient operation, and intelligent warehousing was specially built. In the assembly line of refrigeration compressors, each set of console entails two lifting platforms that cooperate with the robot arm to enable the general control of AI. The two platforms can be lifted synchronously or separately as commanded, flexibly and efficiently.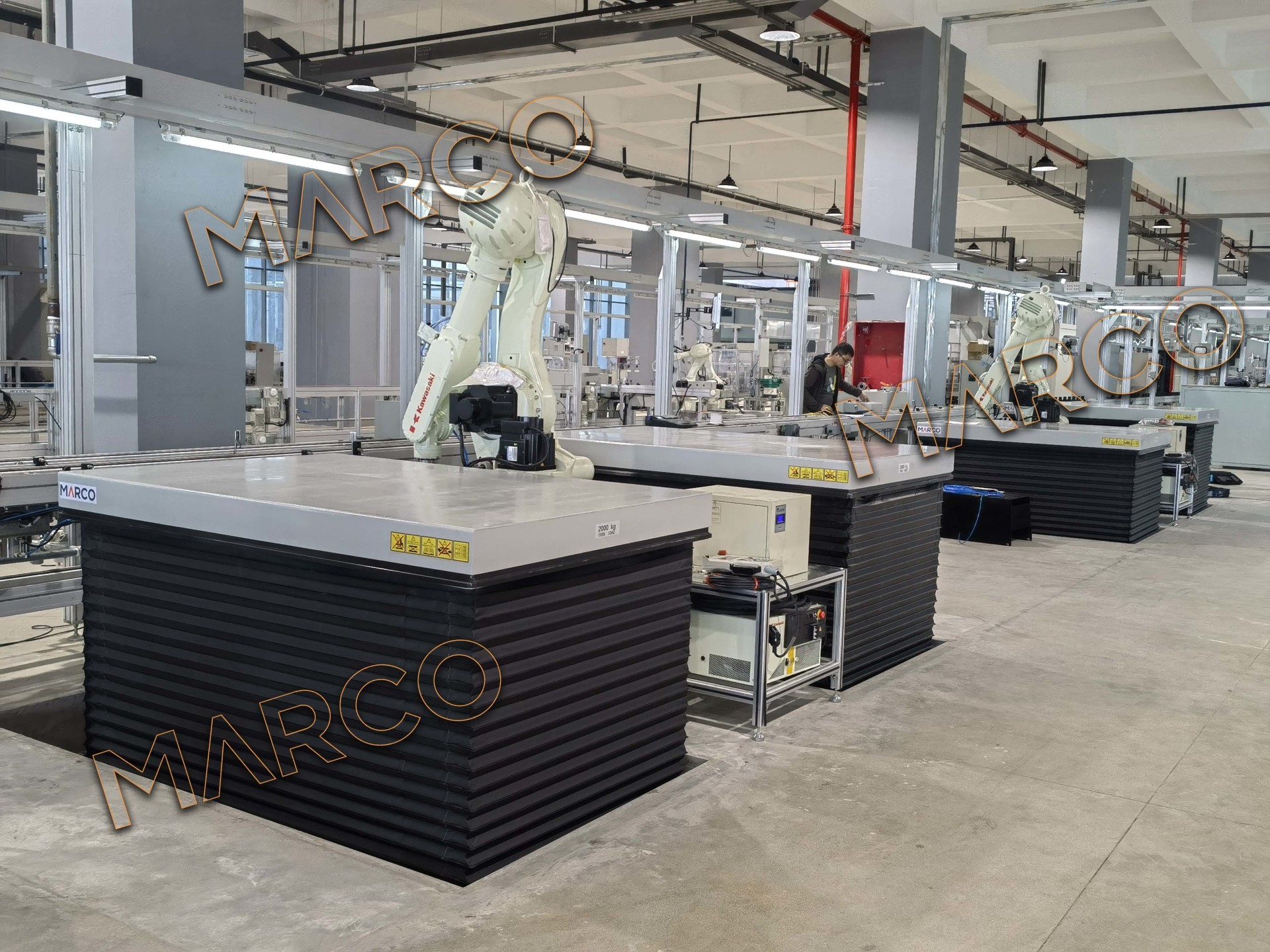 MARCO team is proficient in the field of smart assembly line lifting solutions. This lifting platform comes out after the site inspection and the consideration of the overall integrated system.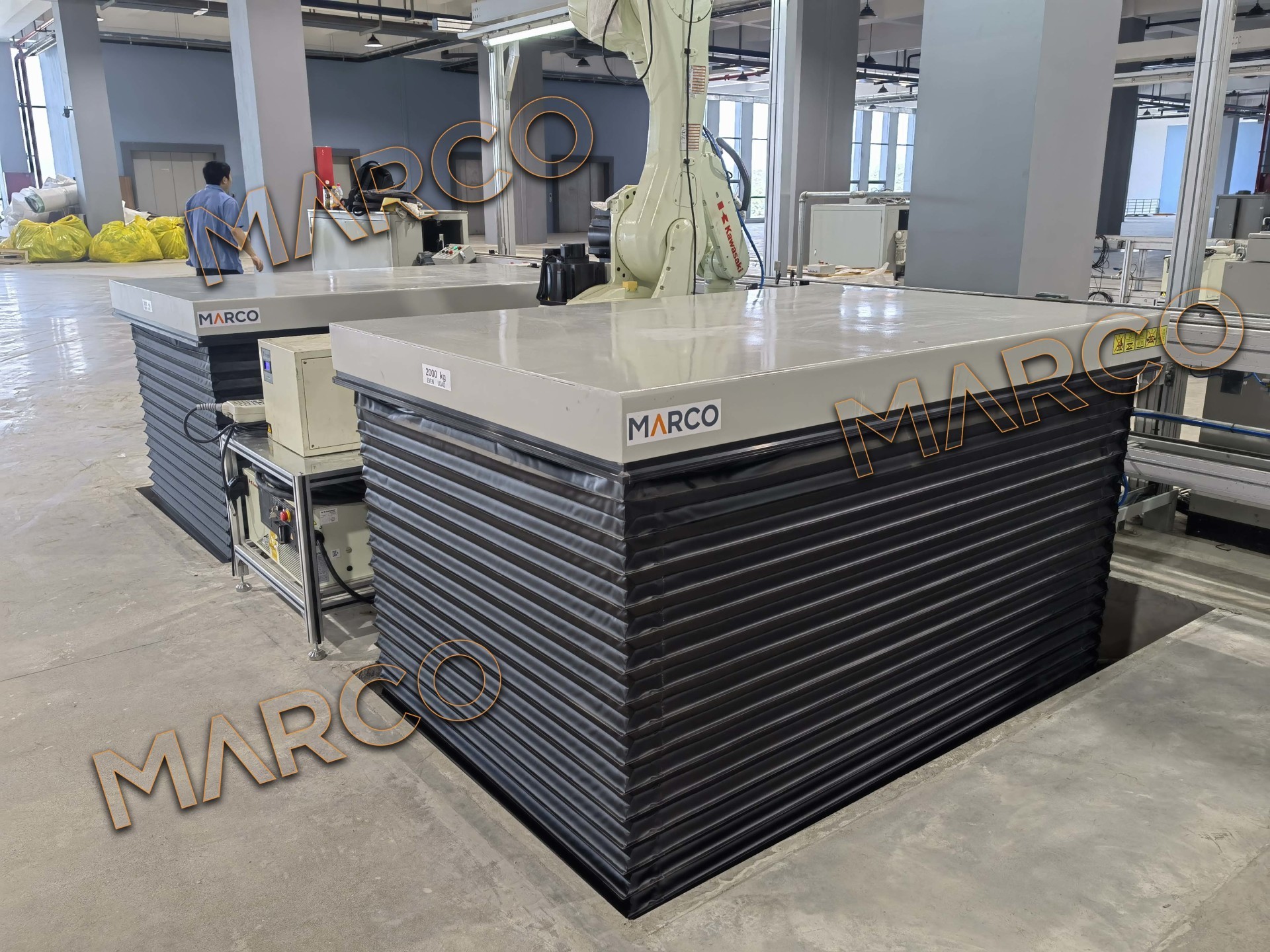 The platform is equipped with a low limit and stop valves that effectively communicate with the overall control system, which maximizes the work efficiency and guarantees the accuracy of the lifting position. Meanwhile, the platform is surrounded by a shield to block foreign objects, protecting the lifting platform and worker safety.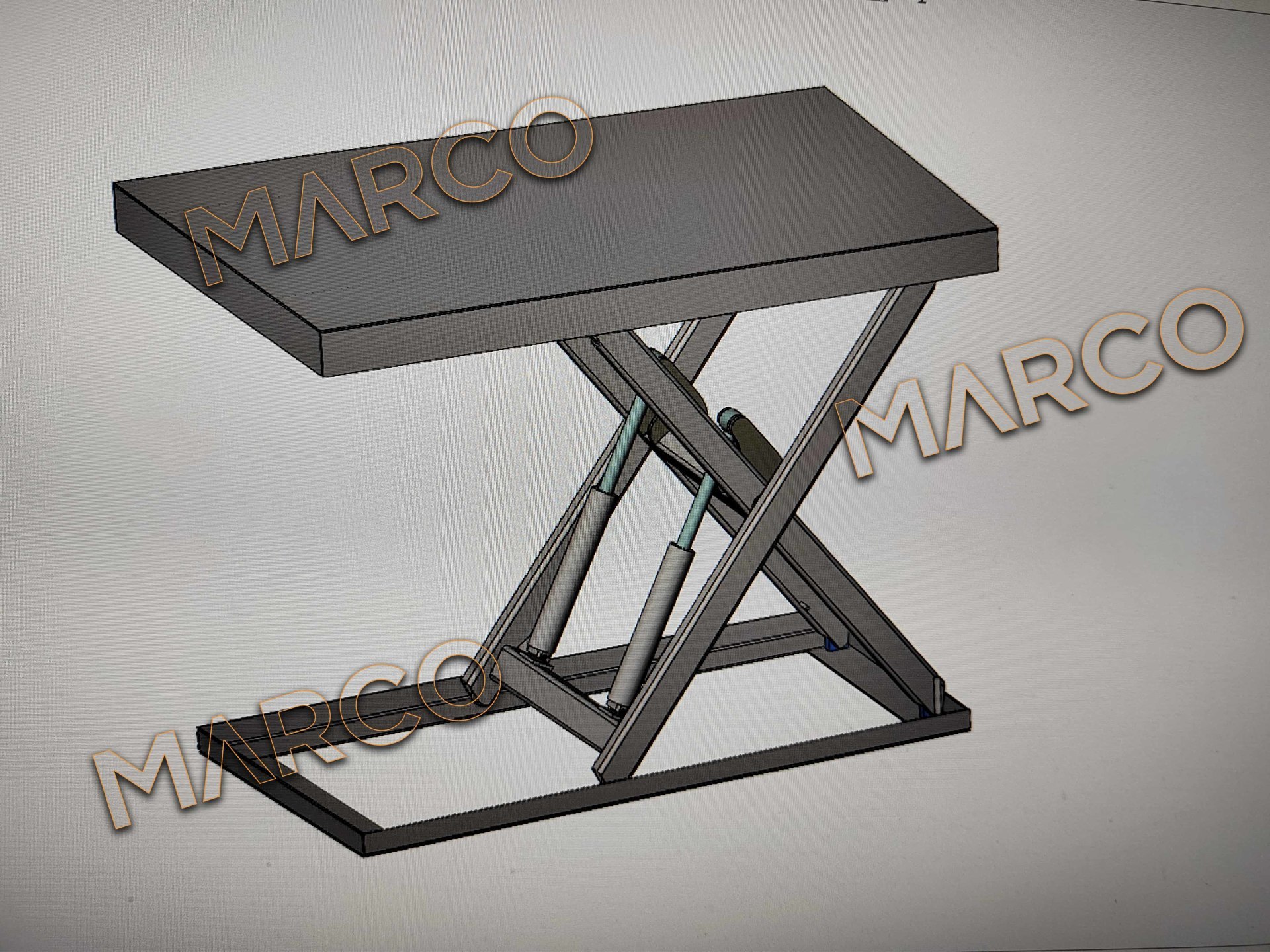 ---