Safety - Reliability - Flexibility
Loading Dock Lifts
SAFE, RELIABLE LOADING DOCK LIFTS
Loading docks need to transfer materials safely and efficiently between vehicles and facilities, or between different levels. Scissor lifts for loading docks often have to sustain high load stresses, including point loads when vehicles cross lift tables. They must work safely and reliably under extremely difficult operational and environmental and conditions, particularly in challenging weather.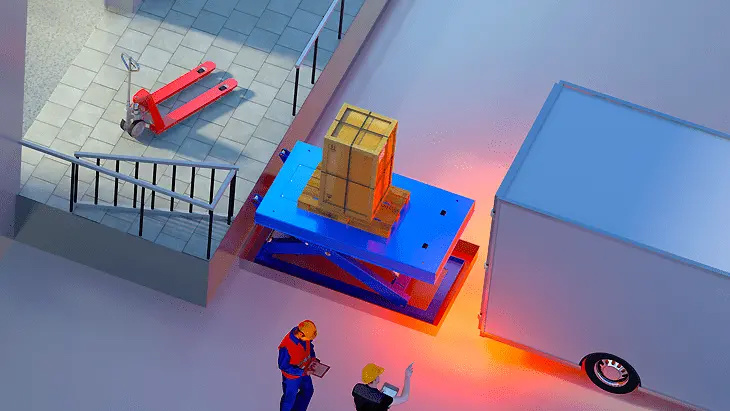 This rapidly growing field is attracting many new suppliers, but quality and based on long experience are paramount. Dock equipment companies, contractors, and architects know they can rely on our lifts to meet their needs year after year.
Our wide range of standard tables fit smoothly into this highly standards-based industry. Our customizing service can also provide any bespoke solution you may need. Whether you choose standard or custom, you will value us as an expert partner in implementing loading dock lift solutions that are:
Reliable in extended heavy duty
Safe in accordance with a tough regulatory environment
Meet regulatory requirements
We also use our long experience to build in safe operation, with anti-slip protection, for example, and mechanical bottom stops to prevent overcrossing. These not only directly protect your operators' health but also help you meet regulatory requirements such as EN1570-1 and Safety Categories 1-8.
Your guarantee of uninterrupted flows
When you buy our lifts for your loading dock, you benefit from our responsive local presence, which ensures quick and trouble-free installation and service. And above all, you can be confident your solution comes from an industry leader whose experience and expertise are your guarantee of safe, smooth and uninterrupted flows across your loading docks.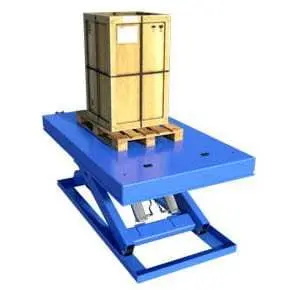 Product profile
Weight capacity: 2000-10000 kg
Lifting height: 0-1500 mm
Platform LxW: 2000×1500-3000×2400 mm
Drive: Hydraulic motor
Accessories
Accessories bridge the gap between the lift and the vehicle/loading dock
Safety railings and gates meet the safety requirements for traveling operators
Surface treatments Surface treatments
Surface treatments Surface treatments
Bellows provide extra safety, and protection against dust, dirt and bad weather
Roll-off guards prevent roll-off during loading/unloading
Additional services
Training helps existing and new employees achieve top performance at minimum cost
Technical support finds the right solution for you, freeing up your resources
Third-party approvals are available on demand to assure quality and safety
Spare parts available immediately ex-stock
Contacts
John Cai
Country Manager-Greater China
---
Related Information
---
Loading Dock Lifts
Loading Dock Tables,
All product categories
---
Here is the placeholder text
Loading Dock Lifts
How big are your loading dock lift tables?
Platforms on our loading dock lift tables go up to 3000×2400 mm, with capacities up to 10 tonnes and lift heights up to 1500 mm.
Can I use a loading dock lift for both goods and persons?
Yes, provided the lift complies with strict regulations. Our customizing service can make all necessary adaptations for specific applications.
What accessories should I consider?
Your priority is to ensure safety in your particular application and environment. Our well thought-out accessories will deliver tailored protection for people and equipment. Our experts can advise.
How do I get a quotation for a loading dock lift?
You can use our straightforward online quotation request form, or simply contact your local representative.