Safety - Reliability - Flexibility
Car Lifts
Car lifts move you and your car quickly and safely between levels. They are the preferred parking solution for homes, commercial buildings and car showrooms with a limited entrance area and a common garage space. With both people and valuable assets to be moved, reliability, safety and user-friendly operation are vital.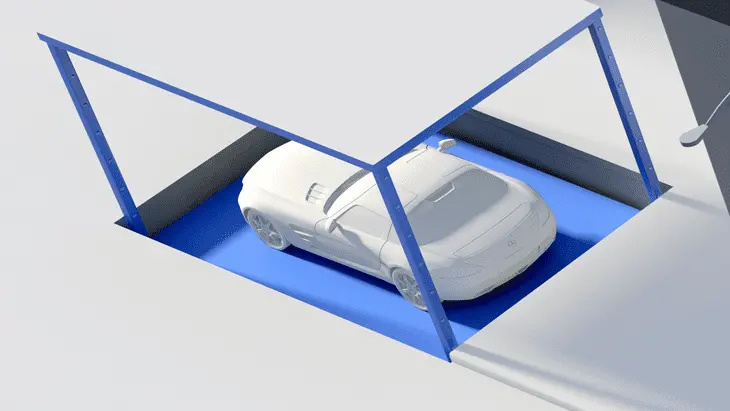 Our systems stand out in a competitive market, combining the ruggedness of our industrial products with the ease of use that is vital for untrained users. Architects and contractors will also appreciate the way our systems save space and are easy to integrate into buildings. Many of our key features are dedicated to safe, easy, and reliable operation over a long working life:
For convenience
Four fixed control postsfor ease of use
Remote control for extra convenience
Lightingfor routine and emergency illumination
Park assistancehelps prevents damage and injury
Single main electrical cabinet for space-saving simplicity
For safety
Photocell sensorscontrol vertical movements
Extra lowering valveprevents unintentional lowering
High-quality cylindersfor smooth, safe operation
Traffic lights to control movements
Safety switcheslimit movement and help prevent accidents
Motorized sectional doorsprotect people and vehicles
Meet regulatory requirements
Our car lifts comply with all applicable regulations, including EN1570-1 or Machine Directive 2006/42/EC, Annex IIA, depending on the application. This ensures proper protection for users and people nearby.
Your guarantee of uninterrupted operation
When you buy our car lifts, you benefit from our responsive local presence, which ensures quick and trouble-free installation and service. And above all, you can be confident your solution comes from an industry leader whose experience and expertise are your guarantee of safe, smooth and uninterrupted operation. We back all this with our comprehensive 1-year warranty and a supportive service contract offer.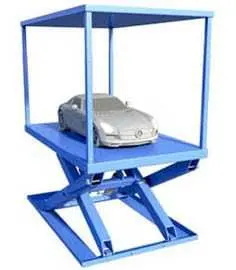 Product profile
Weight capacity: 2000-4000 kg
Lifting height: 0-6000 mm
Platform LxW: 5000×2500-7500×2500 mm
Contacts
John Cai
Country Manager-Greater China
---
Related Information
---
Car Lifts
Car Lift Tables,
All product categories
---
Here is the placeholder text
Car Lifts
Are your car lifts suitable for use by the public?
Yes. They are as safe and easy to use as a regular passenger elevator. Fixed and remote operation is provided for convenience, and park assistance helps less confident drivers.
Space is tight in my new building. Will there be room for a car lift?
Your architect will appreciate the way our space-saving solutions are easily integrated into buildings – not only the lift itself but also its compact control equipment.
How can I reassure users about safety for themselves and their vehicles?
Our car lifts comply with all applicable regulations, including EN1570-1 or Machine Directive 2006/42/EC, Annex IIA, depending on your application. And they lift loads up to 4 tonnes.
How do I get a quotation for a car lift?
You can use our straightforward online quotation request form, or simply contact your local representative.