Safety - Reliability - Flexibility
Elevators – Mast Driven
RUGGED ELEVATORS – MAST DRIVEN LIFTS
The mast driven lift/elevator (MDL) is the easy to install, freestanding solution for rapid vertical positioning. With a huge number of widely varying applications in virtually any environment, buyers seek to combine reliability and safety with flexibility and easy customization. This is not easy to achieve, particularly at higher capacities. However, our MDL design and construction build on our long experience to deliver cost-effective, long-term solutions.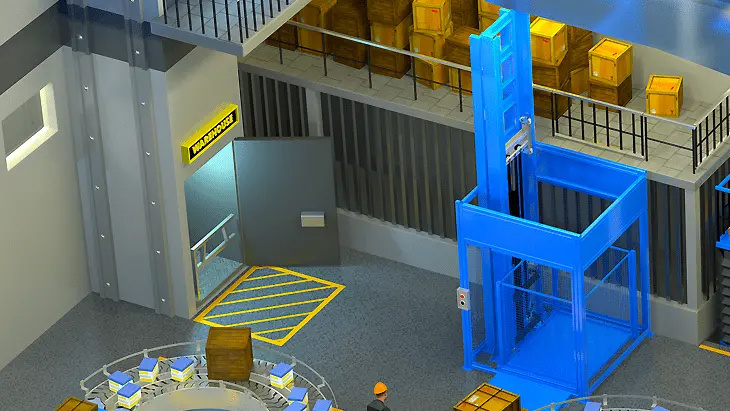 Our standard MDL module is ready to install, with no pit or pre-existing mast required. Lifting heights up to 9 m along with the standalone construction make it very flexible. The rugged construction guarantees vibration-free lifting day in, day out, even at extreme heights. Our quiet and space-saving MDLs are the ideal solution for use both inside and outside your building.
Standard features include:
Pawl device prevents unintentional lowering
Barriers/handrails improve safety
Power pack for quiet operation and emergency lowering
Access ramp avoids need for pit
Overload protection Overload protection
Control cabinet (PLd) guarantees safety with all electrical controls and sensors
Meet regulatory requirements
Our MDLs comply with all applicable regulations, including EN1570-1 or Machine Directive 2006/42/EC, Annex IIA, depending on the application. This ensures proper protection for your operators and those working near them.
Your guarantee of uninterrupted operation
When you buy our MDLs, you benefit from our responsive local presence, which ensures quick and trouble-free installation and service. And above all, you can be confident your solution comes from an industry leader whose experience and expertise are your guarantee of safe, smooth and uninterrupted operation. We back all this with our comprehensive 1-year warranty and a supportive service contract offer.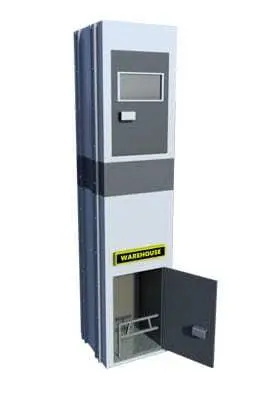 Additional services
Weight capacity: 500-3000 kg
Lifting height: 85-9000 mm
Platform LxW: 1820×1500-2500×2000 mm
Hydraulic motor
Additional services
Training helps existing and new employees achieve top performance at minimum cost
Technical support finds the right solution for you, freeing up your resources
Installation directly to your line

by a knowledgeable and experienced partner

Third-party approvals are available on demand to assure quality and safety
Contacts
John Cai
Country Manager-Greater China
---
Related Information
---
Elevators – Mast Driven
High Lift Scissor Tables,Goods Lifts,
All product categories
---
Here is the placeholder text
Elevators – Mast Driven
Do I need a pit when I install an MDL?
No. Our MDLs need no pit or pre-existing mast, which makes them very easy to install.
Do your MDLs comply with the Machine Directive?
Our MDLs are fully compliant with Machine Directive 2006/42/EC, Annex IIA, or EN 1570-1 depending on your application.
Will I need to install my own control system?
No. Our MDLs come with a complete electrical control system (controls/sensors/PLD) housed in a rugged cabinet.
How do I get a quotation for an MDL?
You can use our straightforward online quotation request form, or simply contact your local representative.