Safety - Reliability - Flexibility
Nivelators
Nivelators (floor-to-floor lifts) are the easy way to raise/lower people and goods between different levels in warehouses, factories, and distribution centers. They are used in many different types of building, layout, and application. Architects, contractors, equipment suppliers and end users therefore rely on flexible and innovative manufacturers to create efficient, safe, and available solutions.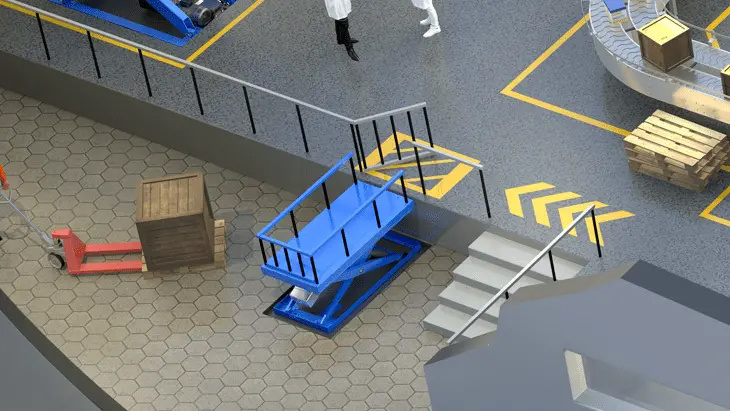 Our reliable Nivelators stand out in this congested market, with innovative designs and rugged construction that apply our years of experience in this field.
Meet regulatory requirements
Our Nivelators comply with all applicable regulations, including EN1570-1, ensuring proper protection for your operators and those working near them.
Your guarantee of uninterrupted operation
Your guarantee of uninterrupted operation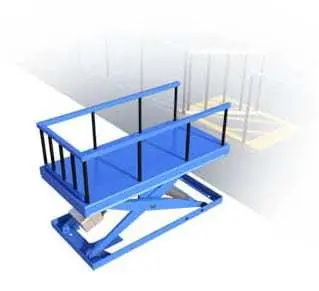 Product profile
Lift capacity: 500-3000 kg
Lifting height: 80-1500 mm
Platform LxW: 1350×1000-3000×1500 mm
Accessories
Anti-slip protection for operators
Safety railings and gates meet the safety requirements for traveling operators
Chain mesh protects against mechanical damage and reduces the risk of personal injury
Bellow sprovide extra safety, and protection against dust, dirt and bad weather
Roll-off guards prevent roll-off during loading/unloading
Roller curtain improves protection against personal injury
Additional services
Training helps existing and new employees achieve top performance at minimum cost
Technical support finds the right solution for you, freeing up your resources
Installation directly to your line by a knowledgeable and experienced partner
Third-party approvals are available on demand to assure quality and safety
Contacts
John Cai
Country Manager-Greater China
---
Related Information
---
Nivelators
Single Scissor Tables,High Lift Scissor Tables, Loading Dock Tables,
All product categories
---
Here is the placeholder text
Nivelators
Do I need separate lifts for operators and goods?
Not with our Nivelator solution, which allows you to lift goods accompanied by operators in full compliance with EN 1570-1.
Can the Nivelator cope with the high loads in my application?
Nivelators can lift up to 3 tonnes quickly and reliably, and by as much as 1500 mm.
How can I make sure wheeled loads are processed safely?
Our roll-off guards prevent roll-off during loading/unloading, giving an extra level of safety. We have many other similar accessories – our experts can advise.
How do I get a quotation for a Nivelator?
You can use our straightforward online quotation request form, or simply contact your local representative.