Safety - Reliability - Flexibility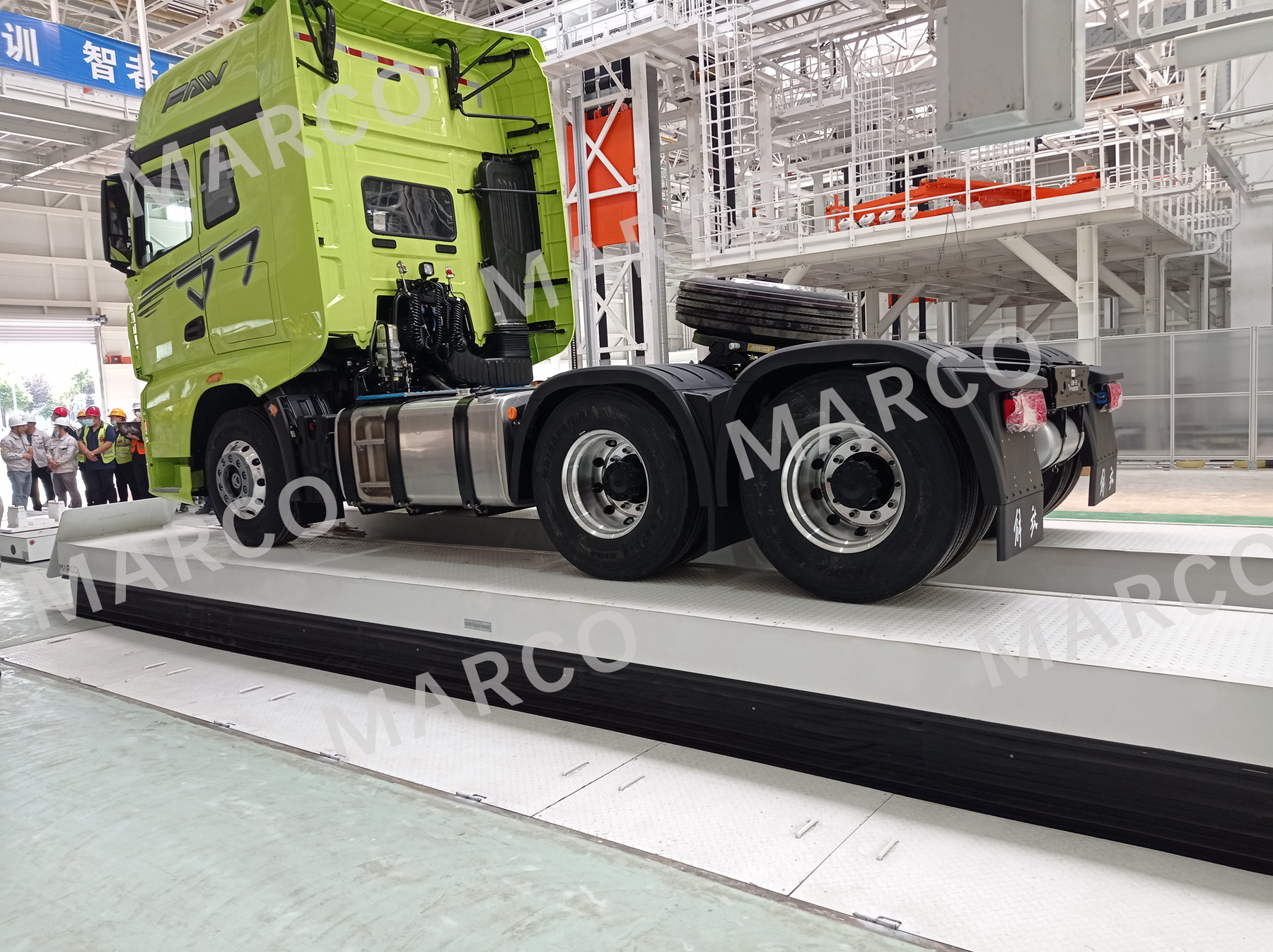 MARCO dedicates to the intelligent assembly line of complete vehicle, showing the advanced technology with customization
MARCO dedicates to the intelligent assembly line of complete vehicle, showing the advanced technology with customization
Project background
Recently, a large high-end commercial vehicle intelligent production base was put into use. The production base adopts international first-class manufacturing equipment, integrates advanced process technology and lean production, focuses on the pain points of domestic complete vehicle manufacturing and problem tackling, thus achieving another improvement and leap in product quality. The complete vehicle intelligent assembly line needs to be equipped with lifting equipment to lift the vehicle so as to assemble spare parts.
MARCO dedicates to intelligent assembly line
In the complete vehicle intelligent assembly line, MARCO synchronously and parallelly lifted the double-shear lifting platforms, and the two lifting platforms lifted synchronously, which helped the assembly to be completed safely and efficiently.
The lifting platform is installed in the pit, and when fully lowered, the height of the lifting platform is consistent with that of the floor, and the semi-finished vehicle to be assembled is dragged by the AGV trolley onto the lifting platform and fixed;
When the lifting platform is lifted, the semi-finished vehicle will be sent to a fixed height, and workers can arrange the assembly and testing of spare parts;
After the operation is completed, the lifting platform is lowered to the floor level, and the complete vehicle is separated from the AGV trolley, so thatthe vehicle can go out of the operation line by itself.
The platform has a load of 20 tons, the size of platform surface is 10m x 1m, and the lifting stroke is 0.6m.

The two lifting platforms work simultaneously to lift the truck steadily

Each group of platforms, consisting of a set of parallel double-shear platforms, is precisely planned by MARCO's design and engineering team, with minimal errors and smooth and safe lifting operations

The platform surface has anti-skid pattern to prevent vehicle tires from sliding, avoiding safety hazards

Equipped with bellows cover, to ensure the safe operation of staff
The platform is installed in a pit, and when fully lowered, the platform surface is level with the workshop floor, so that cars and AGV trolly can drive onto the platform smoothly. When the platform is fully lifted, it will rise above the floor, leaving room for workers to operate.
With the continuous expansion of the application of artificial intelligence, internet of things and other technologies, the establishment of an intelligent factory integrating supply, production, logistics and warehousing with "intelligent manufacturing" as the main means to realize digital transformation has become the "core strategy" of vehicle enterprises. MARCO has been committed to the vehicle manufacturing industry with its professional design and manufacturing and deep understanding of the industry, providing customized lifting solutions according to different factories, workstations, processes and demands.
---