Safety - Reliability - Flexibility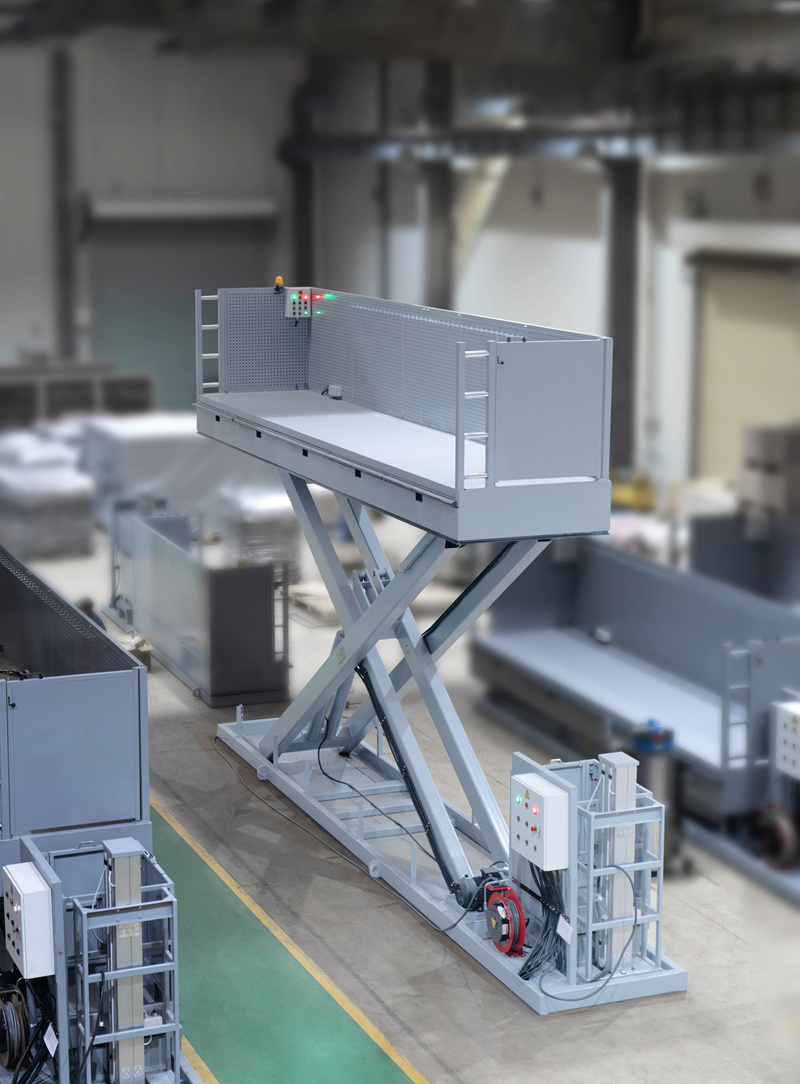 How can the customized lifting platform be applied to an engine assembly workshop? Marco did it!
How can the customized lifting platform be applied to an engine assembly workshop? Marco did it!
In a large engine assembly workshop, workers used to operate back and forth between upper and lower stations through scaffolding, which had potential safety hazards and led to low efficiency. Marco customized a lifting platform for the customer's engine assembly workshop, the assembly workers can work on the lifting platform, and both their safety and efficiency were greatly improved.






Many stations, complex conditions,




different heights of stations,




and irregular product shapes make the problem become so complicated that it can't be solved just by lifting.




In addition, on some stations, multi-person cooperation is required…




……




We knew it was a complicated project from the beginning of communication.




However, the customized design ability is our strong point,




and that is why the customer chose to cooperate with Marco.






The lifting was the most basic demand, because the heights of stations in the engine assembly workshop were different, and the drop was more than 3 meters. The working platform designed and customized by Marco had a span more than 6 meters, and the operators could be lifted to the diesel engine with an overall height of 3 meters. However, the shape of the engine was irregular, and the flat platform cannot approach every station. During the design process, Marco's team added extension function to the platform, so that the operators can better access to diesel engine compartments of various shapes.






For multi-person cooperation, we also had a good solution. When the platform was in a high position, a mini "elevator" was equipped on the side of the platform, so that the operator could easily get up and down the raised working platform. This was a big improvement over the customer's original operation method, where operators had used mobile scaffolds to climb.



---